Professional & Medical Negligence
We offer experience and a specialised services in dealing with all medical negligence cases.
Medical Negligence
Personal Injury
A Personal Injury Claim is usually a claim that arises out of negligence by a third party against an injured party.
Purchase and Sale
We have extensive knowledge and years of experience dealing with residential and commercial client.
Our Guarantee
---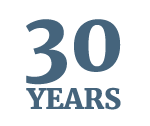 Experience
Over 30 years experience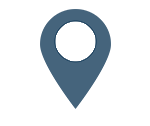 Location
Paul O'Malley & Company Solicitors provide a nationwide and multi-lingual service to all clients.

Confidentiality
We approach each case with meticulous detail and a wealth of experience
What Our Clients Have To Say
---
I was very glad to work with Paul O'Malley, always professional, dealing with any concerns you might have . He helped me so much with my case. Did even more than promised , works to your expectation.

A huge thank you, for your professional assistance on my case. It was extremely difficult case but you managed through it easily. Great results of a great qualified work. I would greatly recommend you to anybody else as you know what you're doing!

Paul has been a tremendous support throughout many difficult times.  He manages to be very exact to the detail and at the same time to help relax the stressed client.  He is always approachable and there when needed.
How can we help you today?
094 90 24116